Back when I lived in Manhattan, my good friend Michael Stoner was hired to lead brand marketing for Johnnie Walker scotch. Based on his years in advertising, including years of work in Miller Lite, Michael was the ideal hire for the organization, which was feeling the pinch of a long decline in scotch sales worldwide. Pretty simple idea: scotch and sampling. But the strategy and the style of execution made all the difference.
Michael's concept of the Johnnie Walker mentor program led to record sales of scotch around the world and a global scotch tasting phenomenon. Before we knew it, Michael and the Johnnie Walker team were hosting events all across Manhattan. We'd learn about the various amazing single malt varieties. We'd taste them and try to remember which we liked best. And then we'd drink the smooth Johnnie Walker. Yum. Rinse and repeat around the US and the world.
The success of the mentor program not only led to great sales expansion in scotch, but it created a style of sampling events which still drive growth in the world of scotch, bourbon, rye, vodka, gin, etc. And I was there at the delicious start to the whole affair…although I admit the details are somewhat hazy.
But where did Michael learn how to lead a brand like Johnnie Walker? Where did he pick up the insights that led to the wildly successful Johnnie Walker sampling strategy.
Please take a listen to this episode of 10 Minute Strategy: Scotch and Sampling.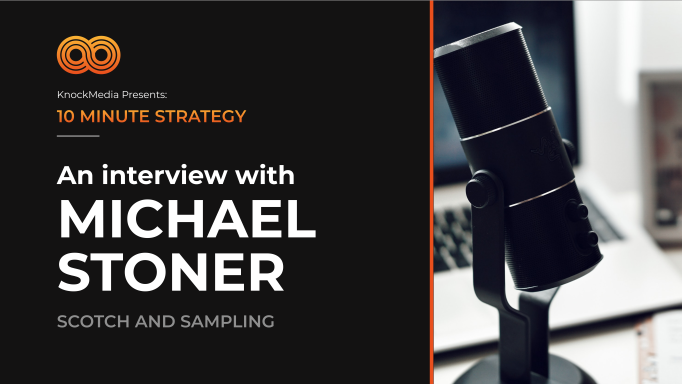 — Peter Propp