About the Company
ShareMyAircraft.com (SMA) connects planes, pilots and professionals within the General Aviation (GA) community, reducing the expense of flying and offering new income opportunities in the air or on the ground.  SMA was created to help connect like-minded pilots seeking access to an aircraft, for either business or pleasure, to aircraft owners offering to share their aircraft.
The
Problem
---
General aviation startups have tried for years to decrease the cost of plane ownership and help pilots become plane owners.  Finding the right instructor or pilot for a specific aircraft has been a known challenge in the industry for some time.  Historically, there has been no central hub for aircraft sharing and for the GA community to network, connect and transact.
The
Solution
---
ShareMyAircraft.com was created to connect pilots, instructors and professionals.  A Minimum Viable Product (MVP) web app was created with plane share listings based on location and the first web-based aircraft instructor database, searchable by flying specialty.  The experience was created mobile-first, knowing the tendency of the GA community to use their smartphones as their primary device.
The website allowed for users to signup for free, and list their aircraft for a small monthly fee.  Once a user signs up, they have access to additional features such as new listing alerts, where they can be alerted by email if a new aircraft becomes available at their airport(s) of choice.  Over time, additional features including calculators for cost and earnings and a share asset download library have made for an engaging experience that continues to gain traction in the GA space.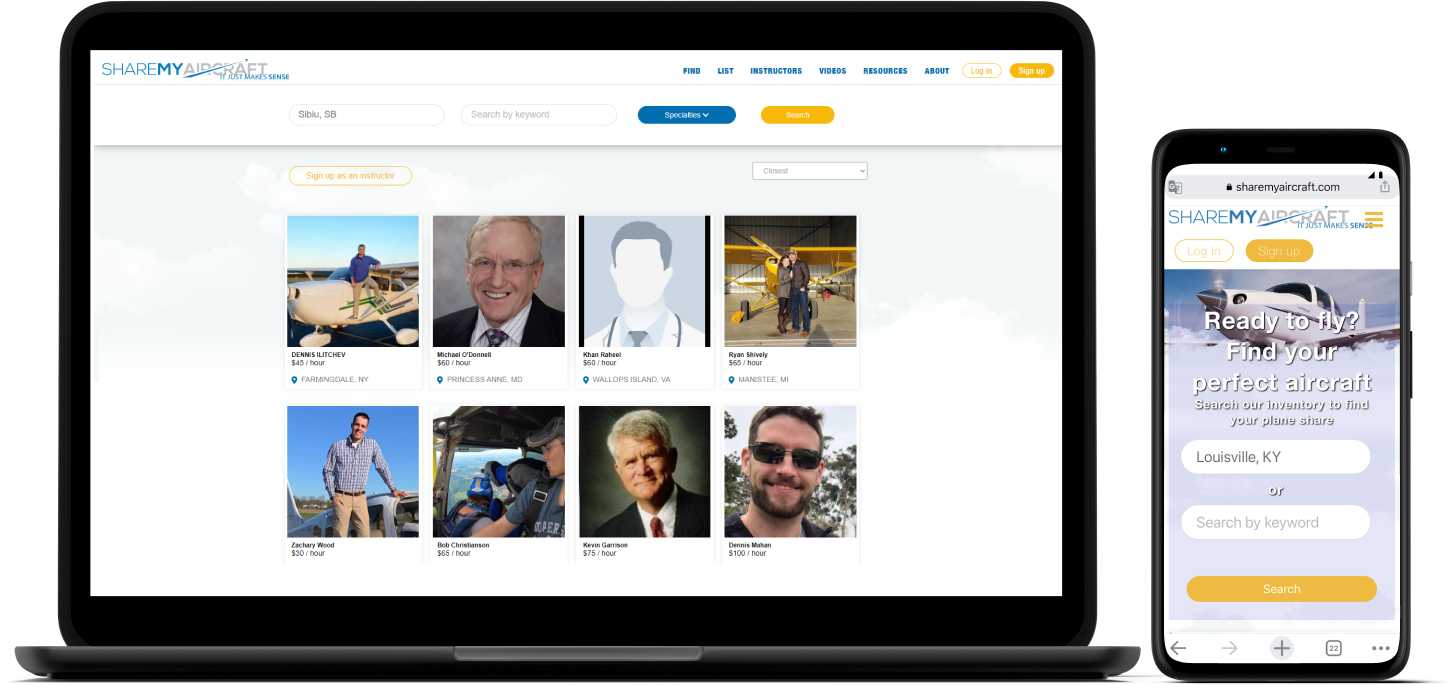 The
Results
---
ShareMyAircraft.com was launched in late 2019.  Over the last 2 years, the website's subscription service has ignited interest within the GA community.  The websites active user base continues to increase daily as word gets out about SMA aircraft listings, the network and resources that are available to all users.  With version 2.0 in the works, the management group behind SMA is looking to capitalize on all of the organic interest.  KnockMedia founder Nathan Berger currently sits on the technology board and is part owner of SMA.
Low-Fidelity Wireframe

---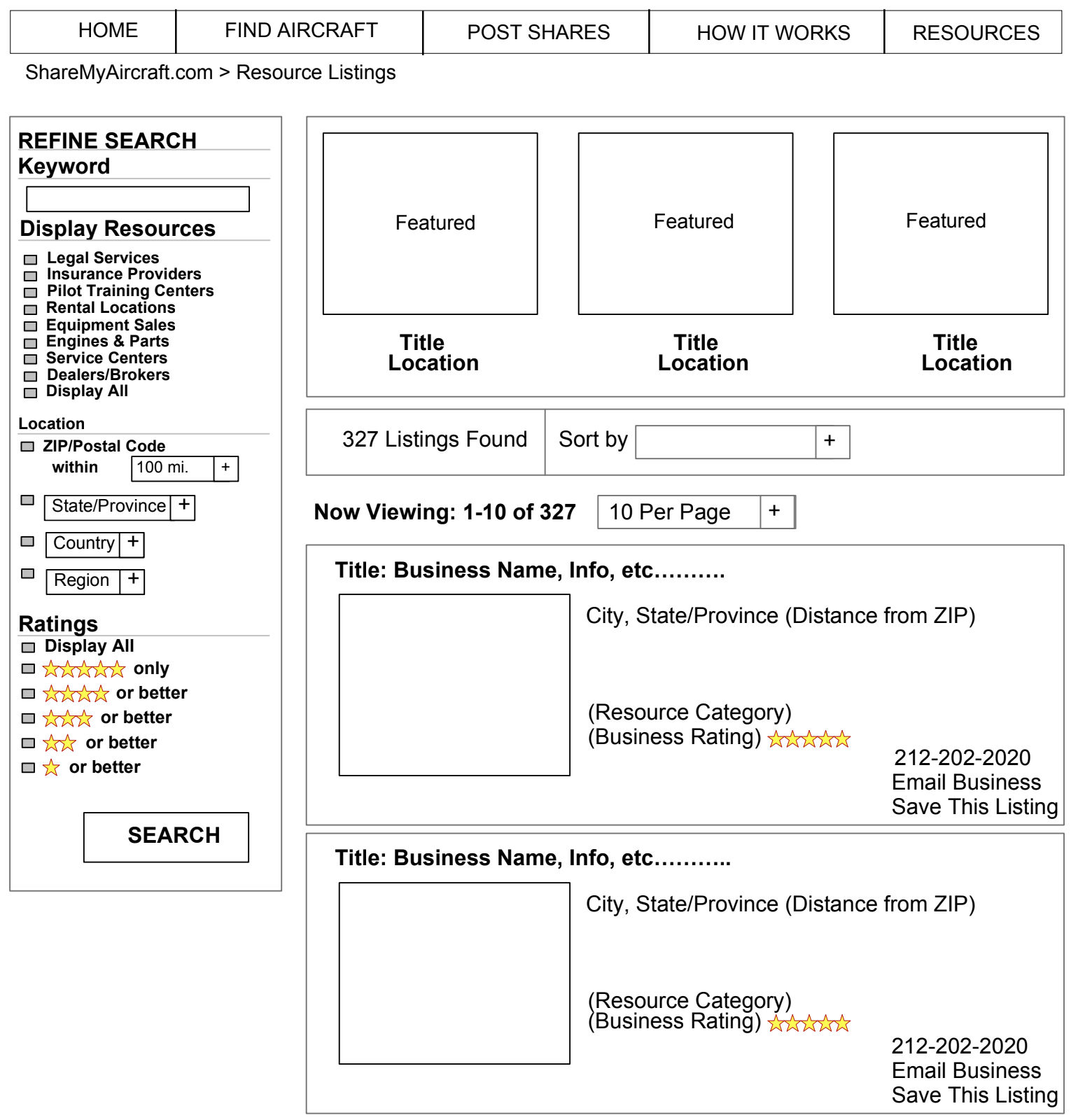 UI Design

---